Get Your FREE Copy Of Never In Your Wildest Dreams:
The International Bestseller By Mind Movies
Co-Founder Natalie Ledwell
"This book will let you in on Natalie's best-kept prosperity secrets while keeping your eyes glued to the page because of the riveting story! Do yourself a favor and read it now!"
~Mary Morrissey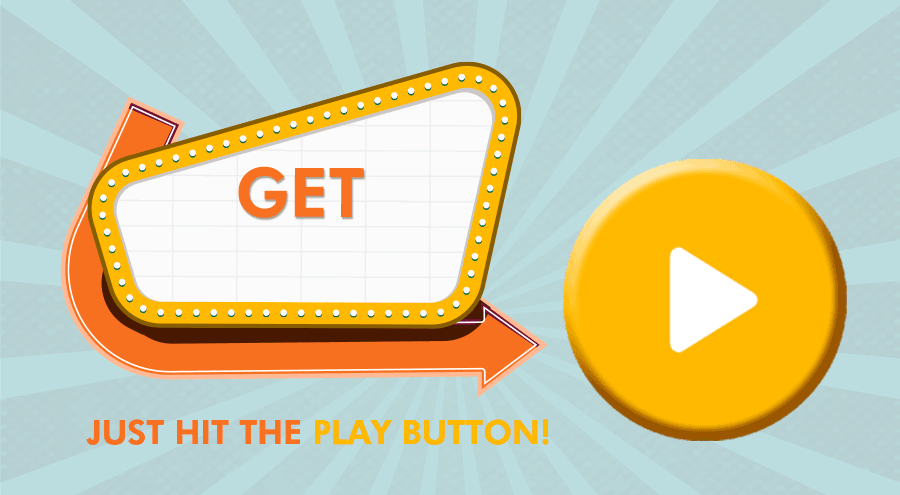 An Awe-Inspiring Interactive Story That Will Empower You To Rise Above Your Challenges, And Create An Extraordinary Life Beyond Your Imagination…





Great Book And Great Format
"I have read many books in the personal development space that give people the standard theory and actions steps,
which is all great. I LOVE how Natalie wrote a similar book, but put it into a novel and story format."
- Dustin
Your Dreams Can Come True
"I highly recommend (this book) to anyone that is interested in living the life they have always wanted,
but never in their wildest dreams thought they could achieve."
- Flsunfan
Must Read...
"This book is very helpful in understanding how to make positive change in our lives. There is a story component
that helps the flow of the book and makes you want to continue to read on."
- Jane
Amazing Read! No. 1 Self-Help Book
"If you're looking for a book that will help you to get out of a rut and to help you follow your dreams,
then I would definitely recommend this book. I have been on a personal development journey for almost
a year now and I haven't found anything quite like this book at all."
- Anonymous Amazon Customer
Just Brilliant
"Amazing book - just brilliant ....I loved the videos at the end of each chapter....and the author is so
compelling and real. This picks up where The Secret left off."
- C. Dickens

Only You Can Realize Your Dreams, Nobody Else Will Do It For You...
Never In Your Wildest Dreams is a gateway to your best life, presented through the story of Katherine Murray: a woman who rises from crushing debt, depression, and despair, to having the life of her dreams as an award-winning screenwriter.
Through an immersive interactive storytelling system, you'll discover powerful neuroscientific and personal growth principles for overcoming your own challenges and achieving your goals.
Whatever's holding you back right now - whether it's a financial, career, relationship, health, or even spiritual obstacle - Never In Your Wildest Dreams will give you the clarity and momentum to create the kind of holistic success most people only ever dream about.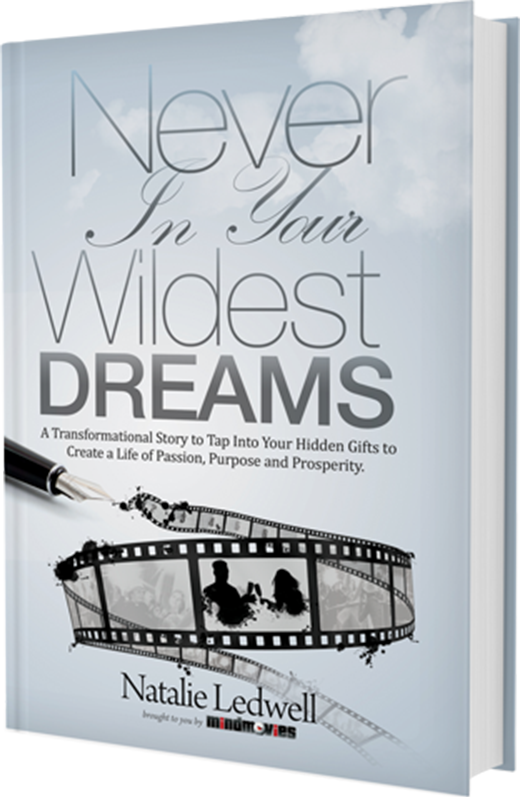 Here's a quick peek at what you'll discover in this inspiring book by Natalie Ledwell:
Chapter 1: Coming Attractions
In this chapter, you'll meet Katherine Murray, the main character and star of this book. You'll discover the secret Katherine used to attract more positively charged people and golden opportunities into her life, and how you can too.
Chapter 2: Find Your Happy Place, It Is The Foundation
In this chapter, Natalie reveals the destructive inner game that Katherine plays – a game that many of us play – that blocks her ability to achieve happiness in her life.
Chapter 3: Ready, Set...What's Holding You Back
You'll discover how Katherine's negative inner critic (and possibly yours too!) sabotages her happiness and success. Plus, you'll also learn Natalie's proven, easy step-by-step process that you can follow to silence your negative inner critic and achieve more peace, calm and happiness in your life!
Chapter 4: Law Of Attraction - 1,2,3
Natalie reveals the important piece of the success puzzle that Katherine misses in - something that many of us overlook even though it's right in front of us. You'll also discover an easy seven-step formula to activating the full power of the Law of Attraction, so that you can start attracting more abundance almost immediately!
Chapter 5: Don't Wait For The Ducks, They'll Never Line Up Anyway
In this chapter, Katherine experiences an ah-ha moment when she realized that putting less effort into her goals would actually get her more results.
Chapter 6: So What Do You Stand For?
Inside, you'll discover how Katherine overcomes 'analysis paralysis' in and makes a clear, empowering decision that takes her to the next level in life… and how you can follow in her footsteps.
Chapter 7: Negative People: Can't Live With Them
Discover how Katherine busts through her comfort zone, escapes the influence of negative people and goes for her dreams.
Chapter 8: Those New Thoughts Look Fabulous On You
Inside, Natalie pulls back the curtain on how Katherine injects more fun and joy into pursuing for her goals in Chapter 8. You'll discover how you too can enjoy the journey of going for your dreams!
Chapter 9: You Don't Have To Do It All By Yourself
See why "trust" and "letting go" were the secrets that allowed Katherine to accelerate towards her end goals, and how you can duplicate her success.
Chapter 10: How Many Ways Can You Skin A Cat
Inside, you'll learn how Katherine managed to stay connected to her passion and purpose and moving forward towards her goals and how you can too.
Chapter 11: Law Of Attraction In Action
See how Katherine attracts her perfect partner and how you can too.
Chapter 12: So It's Not Just Me
Inside, Natalie reveals how Katherine integrates everything she's learned to live life throughout her journey, allowing her to live life with more effortless ease, flow and abundance – and how you can follow in her footsteps. This is a must read!
"What People Are Saying..."